Become an APCO 2020 Sponsor and Be in the Spotlight
of attendees reported that they would make a purchase from an APCO exhibitor/sponsor. Here is your chance to put your company in the spotlight in front of thousands of attendees.
Featured Sponsorships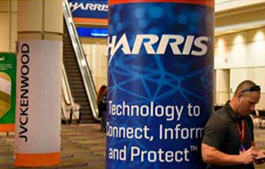 Column Clings (Convention Center) – $3,300 each
Wrap your brand on columns located in high traffic locations.
Digital Signage – $4,000 per spot
Create a video that will be displayed on 9 monitors located in APCO's contracted space in the convention center.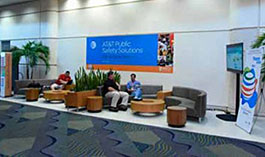 Rest & Recharge Lounge – $7,000
(4 available)
Attendees love to relax in these lounge areas. Sponsor brandling on wall cling and double-sided ad wall.
Program Guide Cover Tip – $8,000 (Exclusive)
Display your message/ad on a double-sided cover tip affixed to the program guide.
Conference Notebooks – $10,500 (Exclusive)
Your brand will be displayed on an attendee favorite.
---
Follow APCO Expo on Facebook and see the latest updates on the Expo.
For a customized sponsorship package and options, contact Lisa C. Williams, CMP, CEM, Director of Corporate Outreach, (571) 312-4400 ext. 7003 or williamsL2@apcointl.org