Wellness Program
Be Strong, Be Healthy, Be Happy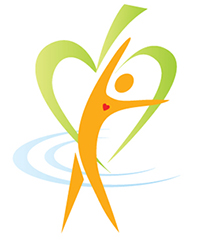 Our evolving Wellness Program will continue to focus on your personal health journey. It is designed to inform conference attendees, exhibitors and family members of registered attendees of the various aspects of health, which include physical activity, nutrition and stress management. These interactive sessions will focus on information and solutions to help you be and feel your best.
Sponsored by
There is no additional cost to participate in these sessions.
Walk It Out Challenge
Back by popular demand, come participate in some friendly competition amongst your peers as you 'walk it out' and work your way up the leader board to win prizes.
APCO will be giving out free Bluetooth-connected step trackers and sport towels to the first 150 participants that come to the Walk It Out Challenge booth located at the Orange County Convention Center, West A/B Lobby, Level 1. Step trackers will be available for pick up starting on Saturday, August 1, at 2:00 p.m.
The Walk It Out Challenge will officially start on Sunday, August 2, at 8:30 a.m. ET and end on Wednesday, August 5, at 12:30 p.m. ET.
Participants can track their steps using their own personal activity data from Fitbit, Garmin, Apple Watch, your own iOS or Android smart device via Apple Health and Google Fit, and custom-branded Heka Health trackers. Apps are supported on the three most recent major iOS versions (e.g., iOS 13, 12, 11) and the four most recent major Android OS versions (e.g., Android 10, 9, 8, 7) that have not been customized by the manufacturer.
Information coming soon about how to pre-register and receive further updates about the APCO Walk It Out Challenge.
You Are What You Eat
Sunday, August 2 | 12:00 – 1:00 p.m.
Presented by Adam Timm, President/Founder, The Healthy Dispatcher
Every 35 days, your skin replaces itself. Every month, your liver replaces itself. Your body makes these new cells from the food you eat. What you eat literally becomes you. You have a choice in what you're made of, since you are what you eat. During this 1-hour session, you'll learn about the mind-body connection and how what you put into your body conditions how you think and feel. Prevent feelings of burnout, give yourself more energy and bounce back more easily using these simple shifts.
Learning objectives:
Identify three simple strategies to lose weight and think more clearly
Learn how the "stress-promoting" diet may be keeping you on the hamster wheel
Find out how your eating habits are related to your stress levels
Move Your Body: 5 Steps in the Healthy Direction
Sunday, August 2 | 4:00 – 5:00 p.m.
Presented by Adam Timm, President/Founder, The Healthy Dispatcher

The human body is designed to move! Getting moving decreases stress, releases feel good hormones and increases blood flow to the entire body. This 1-hour session gives participants the latest research from the fields of neuroscience and neuroimmunology, along with powerful tools to strengthen the immune system, sharpen mental activity, and improve general feelings of well-being.
Learning objectives:
Understand how the mind-body connection influences daily happiness
Discover the reason why we don't move as often as we should
Identify 5 specific ways to easily bring movement into your busy day