New Products Zone
Check out these products recently released by APCO 2020 exhibitors.
---
HxGN OnCall Records provides reliable, comprehensive information when and where it's needed. OnCall Records is a robust records management system (RMS) that enables quick data entry and real-time alerts, immediate search and retrieval, and extensive reporting capabilities.
---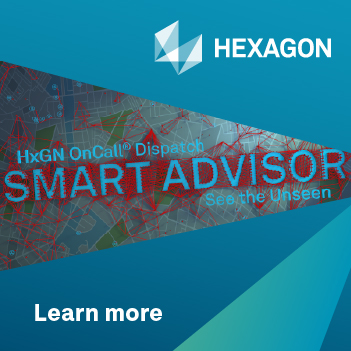 HxGN OnCall® Dispatch | Smart Advisor
HxGN OnCall® Dispatch | Smart Advisor is a set of autonomous, analytical software agents that fills blind spots for real-time actionable insights during complex emergencies. Whether a large, rapid-onset event or repeat offenses and linked incidents, Smart Advisor can help public safety agencies improve outcomes while reducing impacts on communities, levels of service, and resources.
---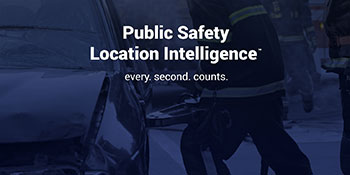 Public Safety Location Intelligence
In an emergency every second counts. GeoComm's Public Safety Location Intelligence™ platform puts the right location data, on the right map, for the right people, at the right time, empowering emergency responders by providing the context and location information for fast and accurate response of indoor and outdoor 9-1-1 calls.
---
The DiagnostX PX-900 for P25 conventional radio systems is a portable device that enables emergency management and the military to identify two-way radios in need of service by measuring their alignment and operating characteristics touch-free, over-the-air (OTA) in real-time without user intervention. The PX-900 generates reports allowing system managers to identify which radios require maintenance.
---


GeoComm Indoor Mapping Service
GeoComm's Indoor Mapping services unlocks the life-saving potential of new and emerging mobile phone positioning technologies. These services provide the next level of precision mapping information to empower law enforcement, fire, and medical responders with a visual representation of indoor spaces for key buildings in their response areas.
---
NICE Inform Intelligence Center's dashboards bring 911 center data together to put powerful real-time Incident Response and Quality Assurance metrics within reach of 911 center managers, with the ability to drill down into data, making it easy to identify, understand, and address the factors that drive 911 center operational performance.
---